Join The Mailing List
Testimonials – Meetings & Social Events
"My team and I truly had an amazing experience with the Margaritaville Hollywood resort they cannot stop raving about the fun they had and how the entire staff at the resort were ready and willing to accommodate their every need. I really appreciate all that your team did to make my team feel at home in paradise. I am recommending this resort to anyone that wants to have a meeting and still enjoy the relaxing atmosphere of paradise."
Traci McCloud, Northern Division
The Home Depot
---

"I want to thank you and the Margaritaville Hollywood Beach Resort team for a wonderful week. The Tyco Retail Solutions Global Meeting was a success due to the efficient, friendly service of your team. All areas of the hotel that touched our event, did so with a smile and all responded quickly to all request.

With appreciation and I certainly enjoyed working with the team and what a fantastic team!!"
Marilena Hopkinson, Meetings & Event Planner
Tyco Retail Solutions
---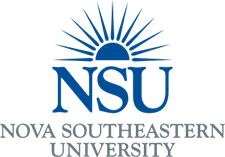 "Our first annual Updates in Medicine – Nova Southeastern University was a hugely successful weekend ; the event exceeded all expectations imaginable… Fernando Nunez and I quickly became business partners through all the contractual negotiations. Fernando is a consummate professional, with a spirit that lights a room! His outgoing and attentive personality quickly made me feel as if I were the only guest that mattered, His smile is absolutely his logo, personality his business card, and the experience I had with him is a huge trademark which represents the Margaritaville brand in totality!! After many months of negotiations, back and forth with our legal teams reviewing, and my accounting team working with me on my budget and processing payments; showtime was drawing near and time for the "hand-off" to Catering and Conference Services….

Fernando called me to let me know he would be engaging one of his best colleagues for the next part of our execution of the meeting – Jamie Botkin, Conference Service Manager. It felt very natural to be able to trust Jamie to understand all of the intricacies of our group based on her level of professionalism. She exuded a sense of pride in our meeting mission; partnered with the Margaritaville brand to take the meeting to positive execution. Her active attention to detail the week prior to the meeting (we were both allegedly on vacation; yet both worked pulling the meeting pieces together) and the anticipation of needs the weekend of the meeting was comforting. During the meeting, she brought her Director of Catering and Conference Services out to meet me – Eric Enriquez. It is clear that he leads by example and took genuine interest in the group and our needs. Even though we had to use our back-up of One Particular Harbor on Friday evening instead of License to Chill and the 11th floor… it worked out beautifully!"
Kathy Sadler, Director of Intramural Affairs,
Nova Southeastern University, Health Professions Division – College of Osteopathic Medicine
---
"We've just returned from our honeymoon and wanted to send a note thanking you for all your hard work towards our wedding. I wanted to let you know it was an absolutely incredible day-we have not been able to stop talking about our wedding at the Margaritaville Resort. Our guests also had a blast-many saying it was the best wedding they had ever been to! The scenery, the food, everything was perfect!

Thanks so much Emily and Christina, I really appreciate all that you did when working with me throughout the months; you're wonderful people and a pleasure to work with. I also wanted to let you know your staff-the servers were excellent-so attentive and kind-throughout the whole night. We and our guests are still beaming (and will for a long time) on what an amazing wedding it was."
Carolina Solano
---

"On behalf of HSMAI South Florida Chapter, I would like to thank you ALL, for a wonderful luncheon, I heard so many comments from my colleagues that everything was perfect, compliments to the Chef. Your banquet staff and everyone that participated from start to finish were very supportive and courteous all the way. Christina, as always came through with flying colors… The program was a total success!

Eric, many thanks for all your support towards HSMAI South Florida Chapter and hopefulIy we can do our gala next year."
Haydee Casanova Rodriguez, Vice-President Partner Development
HSMAI South Florida Chapter
---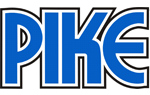 "By far, this was the best venue of any we have used before. Once our group arrived, they did not have to leave the property for the duration of the meeting — everything was within walking distance. And the food was phenomenal at every meal. It did not taste like 'meeting' food.

David Margolis was outstanding in getting this meeting put together for us, and Christina Tauceda was also invaluable. She was my onsite contact that took of everything and anything I threw her way. Every single person we interacted with was extremely friendly, yet professional. Meeting rooms were all very well set up, the traffic flowed in and out easily, the rooms were clearly marked, and the décor was beautiful. Once I ordered the audio-visual I could forget about it — everything was taken care of."
Sandy King, Director of Executive Support
Pike Enterprises